Traditional Luxury Kitchen
Traditional kitchens have a formal, elegant look characteristic of American and European homes of the 18th, 19th and early 20th centuries.
Design styles within this category include Victorian, Edwardian, Georgian, Federal, Regency, Italianate, Early American and Neoclassical. Expect to see more ornate molding and trim; elegant cabinets in cherry, walnut and mahogany; and antique fixtures and appliances. 
Before and After Photos of Expanded Kitchen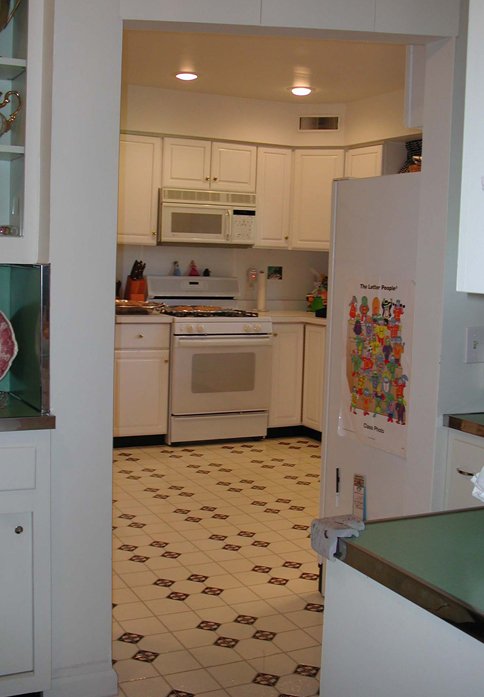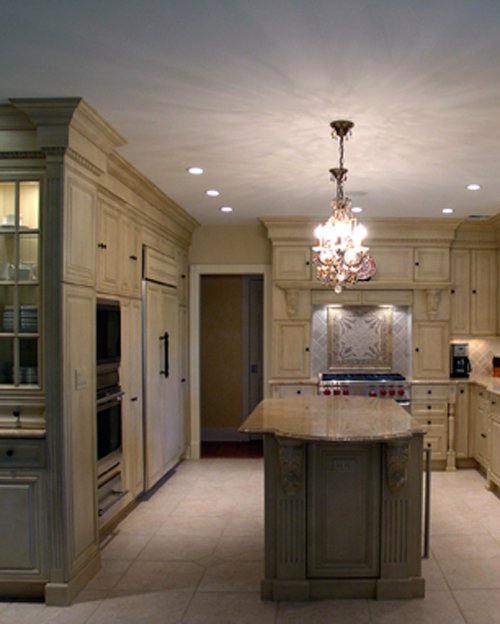 The American Traditional Kitchen Style offers a more formal look. It plays up architectural details such as crown moldings, raised wood paneling and rich, deep colors to enhance the mood and 'traditional' feel. 



Dark stains, honey tones, semi-opaque paints, wicker baskets and oak cabinets add to the usually more formal feel than the country style.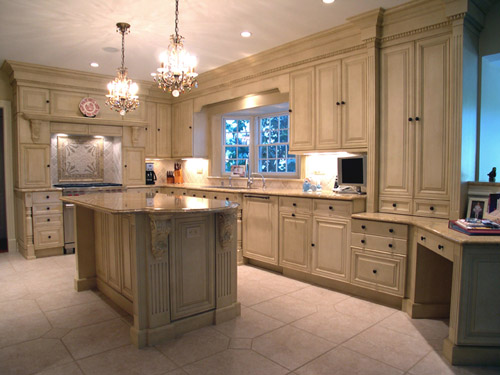 Typical features include square raised panel doors with larger crown moldings.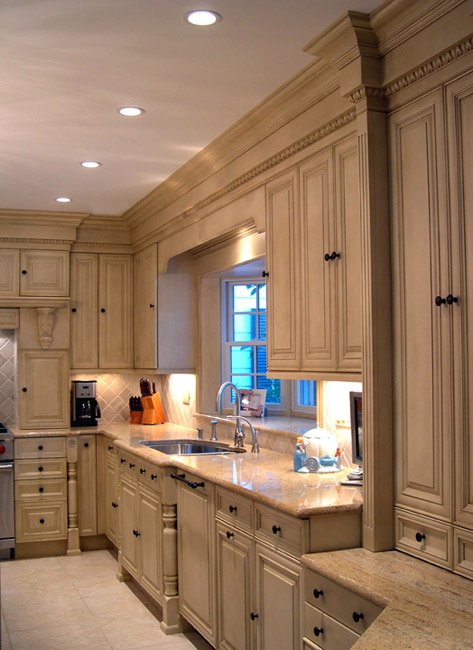 Materials used in the Traditional cabinet style include cherry, mahogany and walnut. Metal accents can be found usually in brass or gold tones.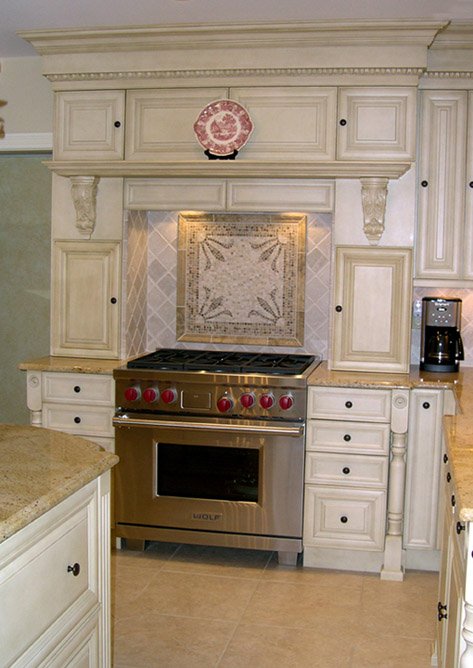 The color palette includes a range of intense hues in red, black, green and blue. Wall treatments can include paneling and wall covering with small patterns.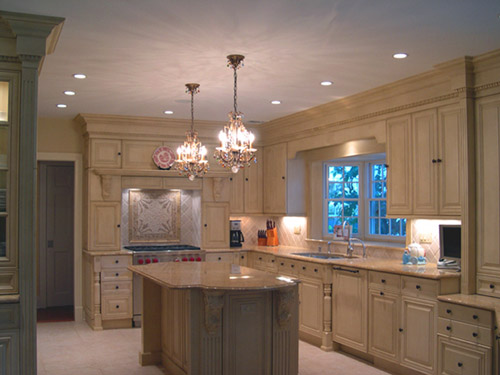 Countertops continue the formal feel and are commonly found in ceramic or stone tile with granite becoming more popular in this style lately.